Oasis Plumbing & Drain Service
Riverside plumbing and drain service
Plumbing repairs and installations
Drain cleaning
Leak locating / Line locating
Water heaters and more!
License #: 771930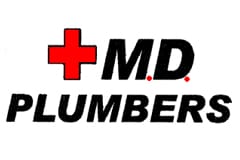 M.D. Plumbers
24/7 Emergency Service
Full-service San Diego plumbers
Leak detection and repair experts
Drain cleaning and plumbing inspections
Water heater replacement and repair
Gas line repairs and more!
License #: 670172